UKZN Teaching & Learning Report 2019/2020
Preface
Vice-Chancellor and Principal
Professor Nana K. Poku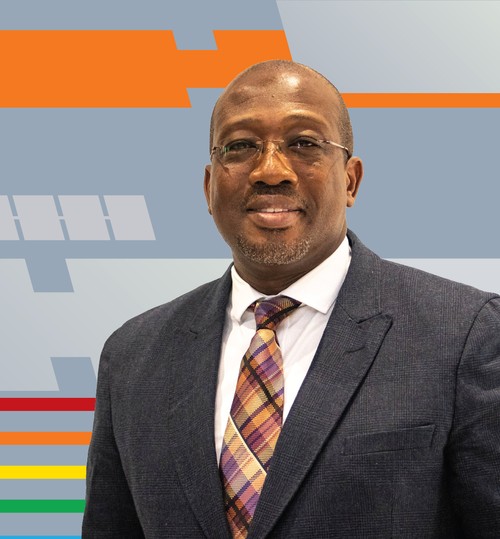 I am delighted to introduce the University's Teaching & Learning Annual Report 2019-20, produced by our excellent Teaching & Learning Office (UTLO), to their usual, impeccable standard.
Teaching and learning is the raison d'être of higher education and within these pages is a full and detailed account of UKZN's dedication to support our students across a remarkable span of established activities, continuing developments and new initiatives. Taken together, these are at the heart of what makes UKZN an outstanding institution.
The vital importance of UTLO is clear in Goal 1 of UKZN's Strategic Plan for 2017-21, which is Excellence in Teaching and Learning. The University not only aims to attract high potential students, but also to offer them support for their many and diverse needs. The profile of the UKZN student body has changed dramatically in recent years, and the learning and teaching experience is shifting to be better positioned to address the needs of our students. As the central driver of teaching and learning support for students, Colleges and Schools, the UTLO's units capacitate staff and students to enhance the teaching and learning experiences and achievements; promote the use and intellectualisation of isiZulu; facilitate the transformation of learning and teaching environments to embrace the latest technological enhancements; promote best practice through research and reflection; and ensure that UKZN's academic offerings are of the highest quality – meeting or exceeding national standards. A few examples will suffice.
The Language Planning and Development Office is a trailblazer in advancing isiZulu as a language of education and business.
The Language Planning and Development Office is a trailblazer in advancing isiZulu as a language of education and business. During 2019/2020, it continued to promote bilingual tutorials, a critical development for students whose first language is isiZulu. The Corpus Project, which consists of oral and a text resources, reached a milestone of more than 30 million running words.
The UTLO also continued to facilitate tutoring and mentorship of students from less privileged educational backgrounds to develop their capabilities to learn effectively. PhD candidates attended a programme to equip them with teaching skills and support, and academic staff across the four Colleges were provided with tailor-made training.
The COVID-19 pandemic, with its accompanying lockdown and restrictions, has accelerated the use of Information Technologies for teaching and learning. UKZN had to adopt new, robust technologies to meet the need for remote learning, which in turn necessitated the development of training programmes for both academics and students. Academic staff quickly migrated to digital delivery platforms. At the same time, the University Technology Enhanced Learning (UTEL) project developed educational technology training programmes for academics and students, including videos and guides to new platforms and online repositories of resources to support academics and students in transitioning to online modes. The UKZN Teach Online Portal and Learn Online Portal have been established as the primary hub for online teaching and learning resources at the University. These and related initiatives have ensured that we have been able to minimise disruption to teaching and learning and to maintain the integrity of our courses and degrees.
UKZN Extended Learning, the wholly owned continuing education subsidiary of the University, made significant progress in harnessing education technology as an enabler to offer blended and purely online courses across a broad continuum of client development requirements. Aligned with the University's broader strategic plan, this will continue. A further strategic area of focus is the design of customised courses with clients.
The Quality Promotion and Assurance (QPA) unit plays a vital role in supporting the goals of UKZN's Strategic Plan by ensuring excellence in teaching and learning through the programme and qualification mix; automated curriculum management system; national review of doctoral qualifications; student and peer evaluations; and institutional research, including the University's annual graduate opinion survey. Finally, the UTLO's flagship annual colloquium on Academic Monitoring and Support (AMS) continues to promote best practices at UKZN by bringing academics together to reflect on student support and academic monitoring and showcase the Institution's innovations to support students. This has become an established event on the higher education calendar, attracting participants from universities across the country.
The few examples I have highlighted demonstrate the professionalism and dedication of the UTLO staff in pursuit of excellence in teaching and learning. They are to be commended for not only rising to the challenge of the difficulties presented by the COVID-19 pandemic but doing so in a timely, innovative, and creative manner. Indeed, many of these innovations will add value to UKZN's offerings in the future. It gives me great pleasure to commend this report to the entire University community.
Professor Nana K. Poku
Vice-Chancellor and Principal